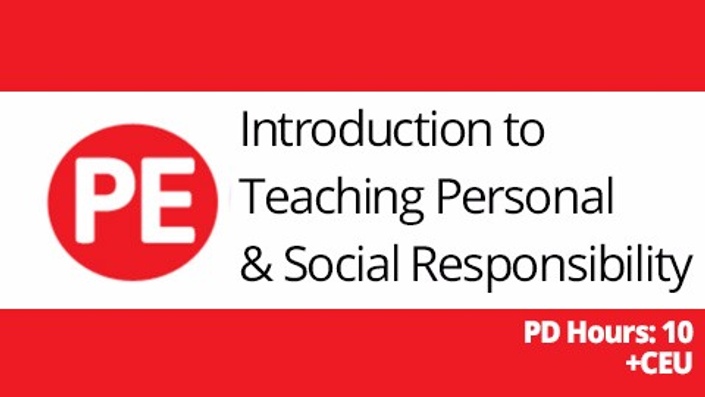 Introduction to Teaching Personal and Social Responsibility (TPSR)
Teaching students to take responsibility for their behavior choices in PE
"This course has been so interesting, and really illuminating! I had never heard of TPSR before, and I believe that these concepts will add so much to my P.E. program and the way that I teach and interact with my students (and hopefully, how they interact with each other during P.E.)." - Jillian P.
Welcome!
We are excited about your interest in taking this online course from PE Central. Below you will find a brief course description, the instructor's biography, and course FAQ's. We estimate that this course will take 10 hours to complete. Once you have completed it, you may request the 10 hours of Professional Development towards your teacher licensure re-certification. You can purchase 1 Continuing Education Unit (CEU) after you complete the course. Use the one page description sheet below to share it with your administrators to make sure you can use this towards your Professional Development/Licensure plan. We hope you will find this course valuable and enjoyable. If you have any questions please email us at "[email protected]".
Best of Luck!
Mark Manross, Executive Director, PE Central


---
Target Audience:
This course is designed for K-12 physical educators looking for a standards-based approach to teaching responsible personal and social behavior that respects self and others.
Course Purpose:
The purpose of this course is to introduce the TPSR model to physical educators, enabling them to successfully implement it into their physical education classes.
Course Description:
This course is an introduction to Teaching Personal and Social Responsibility, otherwise known as TPSR. Dr. Don Hellison developed the TPSR "model". It came to be as a result of teaching underserved high school student's physical education with the goal of building character. TPSR teaches your students to take responsibility for their behavior choices.
The course is designed to give the student the tools to implement TPSR into their lessons and to make it the culture of their classroom. In the course, students learn what TPSR is, why it is important to teach, how to assess and implement it. Students will read seven chapters, answer reflective questions, design lessons and create an action plan which will prepare them to implement TPSR. Students will learn what the TPSR awareness levels look like, and why they are important to both the teacher and student in the physical education classroom. Reading a blog on designing successful lessons will prepare students to design engaging lessons that introduce the TPSR levels to their physical education students.
Course Goals:
On completion of this course learners will be able to:
design engaging lessons that introduce and/or reteach the TPSR awareness levels
design assessments for TPSR
communicate to students, parents and colleagues what TPSR is and why it is important
plan a course of action to implement TPSR into their physical education classes
Reading Materials:
All reading materials are available to download in the form of PDF files from within the course module.
Technology needed to complete:
You will need a computer and/or tablet and valid email address to contact the instructor or turn in materials.
Course Design/Schedule:
We have estimated this module will take approximately 10 clock hours to complete. Of course this will vary with every learner. Since the course will take approximately 10 hours you could apply for 10 professional development hours from your school/school district. Make sure to check with your principal or professional development coordinator to see how this works in your district. College graduate credit is NOT available with this course but one CEU is available at an extra cost.
Students can start and complete assignments any time they wish. You will have an instructor that you can contact via email for help, and you will turn in some of your assignments via email to your mentor. Your instructor will communicate with you via email. The instructor will also review most of your work to make sure you are making the appropriate progress. You will not earn a letter grade from this course.
Standards:
Source: SHAPE America National Standards for K-12 Physical Education (2016).
Standard 2 - The physically literate individual applies knowledge of concepts, principles, strategies and tactics related to movement and performance.
Standard 3 - The physically literate individual demonstrates the knowledge and skills to achieve and maintain a health-enhancing level of physical activity and fitness.
Standard 4 - The physically literate individual exhibits responsible personal and social behavior that respects self and others.
Standard 5 - The physically literate individual recognizes the value of physical activity for health, enjoyment, challenge, self-expression and/or social interaction.
Need to get your Professional Development Credits approved by your administration? Download the course description here.

Your Instructor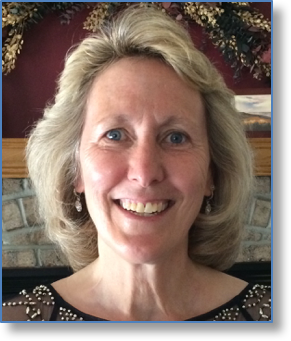 Sandy is a graduate of the University of Wisconsin La Crosse, received her masters from Marian University, is certified in adapted physical education and has over 30 years of experience teaching elementary physical education. She is the author of "Teaching Children Responsible Behavior, A Complete Toolkit". The book is based on Dr. Don Hellison's work with TPSR, teaching children personal and social responsibility. Sandy has received the WHPE Recognition award for her contributions to our profession, named the WHPE Elementary Teacher of the Year in 2009 and was on the state standards team. She has been awarded the Kohl Fellowship award in 2010 for inspiring the love of learning, showing leadership and service both in and out of the classroom along with the Green Bay Area Golden Apple in 1997 for her innovative use of literature in physical education. As a Wisconsin Fuel Up To Play 60 MVP she has contributed many of her success stories at workshops and state conventions. Sandy has presented at technology and wellness conferences in Wisconsin and both at the national and state level for physical education.
Testimonials
"Due to the delicate future of Physical Education in our country, and because I have lost my job twice due to Reduction In Force, I have spent the past two years working toward an additional license in special education. Finally, I have the time to take a class that is relevant to area of education that is nearest and dearest to my heart. I love learning techniques and strategies that I can not only easily relate to, but also apply right away in my classroom. I especially love how the course provided examples for both older and younger students. I often find it hard to find resources for teachers in grades 6-8, but this course has provided some great age appropriate tactics that I can try, and I can't wait to get started. The biggest take away for me has been the specific strategies for implementing 3 levels of TPSR in easy and simple steps that make sense and encourage you to just start. Thank you for offering this class. " -Amy G.
"This course has been so interesting, and really illuminating! I had never heard of TPSR before, and I believe that these concepts will add so much to my P.E. program and the way that I teach and interact with my students (and hopefully, how they interact with each other during P.E.)." - Jillian P.
"I loved taking this class. I learned a lot and am so excited to start teaching this in the fall. I think my students will really get a lot out of this and grow not only as learners, but personally as individuals as well." - Mike R.
CEU Credit Available for this Course!
This course is available for CEU credits. If you are interested in receiving these credits through the college, click here for more information.