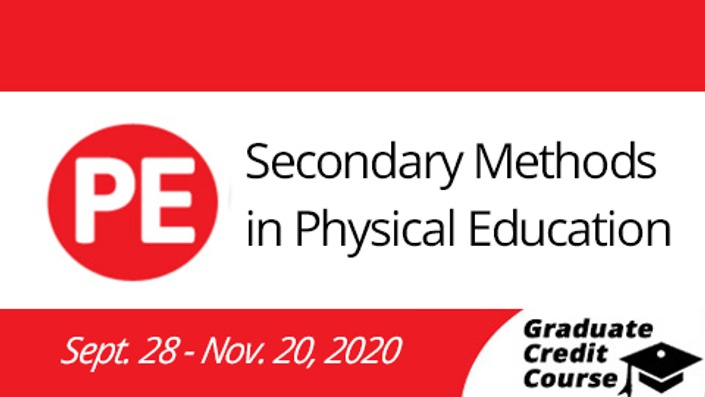 Secondary Methods in Physical Education Grad Course (Fall 2020)
Course takes place from Sept. 28 - Nov. 20, 2020 (8 weeks). You must register for this course by September 30.
This course runs from Sept. 28 - Nov. 20, 2020 (8 weeks).
You must register for this course by September 30, 2020. Once you register, if you wish to apply for graduate credits, you will also be sent instructions to register at Adams State University. If you are obtaining graduate credits through ASU, there is an additional associated cost of $165. There is no required textbook for this course. Please register for the graduate credits DURING the course.
This course is non-refundable, by registering you are committing to the workload of an 8 week long graduate level course.

Need approval from your administration for this course? Click here
We are excited about your interest in taking this graduate level course from PE Central. Below you will find a course description, the instructor's biography, and course FAQ's. This course will last 8 weeks and, if you wish, you can apply for 3 graduate credits (an additional $165) from Adams State University located in Alamosa, Colorado. Please do this during the course as opposed to waiting until the end of course.
If you have any questions about the course, contact us at "[email protected]".

Mark Manross, Executive Director, PE Central
---
COURSE DESCRIPTION:
This course will give students an understanding of the changing scope of secondary physical education (SPE) in an era of education reform. Students will learn about a variety of curricular models and styles. In addition, students will increase their understanding of technology use and authentic assessments in physical education. Students will not only focus on increasing the physical activity levels of secondary students during physical education, they will also learn about promoting physical activity outside of the school setting. This course will also cover strategies for advocating the importance of quality physical education to school and district personnel, during a time when local administrators are pressured to allocate more time to core subject areas.
STUDENT LEARNING OUTCOMES:
Upon completion of this course, the student will be able to:
Identify the purposes, benefits, and objectives of a secondary school physical education program.
Be able to communicate the need and value of a secondary school physical education program and advocate for the profession.
Develop a semester plan for secondary school students using one or more curricular models and address State Standards.
Design learning plans that are aligned to national and state standards and the district curriculum, incorporate literacy strategies, and allow for differentiation for students.
READINGS and INSTRUCTIONAL RESOURCES:
All course materials (PowerPoints, articles, web links, etc.) will be uploaded in the course or available online for students to access to complete the course assignments efficiently and effectively. All of the assignment descriptions contain links for reading material and/or videos.
COURSE REQUIREMENTS:
In order to receive a passing grade, the participant must complete the following course requirements:
Activities: A number of different learning activities will ensure participant engagement and learning in the course. These include:
Culminating Project: The final project is a completed unit plan that includes state standards, assessments (both formative and summative), course objectives, detailed lesson plans and instructional strategies. This will be developed throughout the course and will be peer reviewed. This project is a significant piece of work that will demonstrate participants' ability to transfer their learning into the context of their classrooms. All of the learning objectives (identified above) will be assessed through this project.
Discussion Board: You will be involved in five discussion board conversations and expected to post to receive credit. Each post is worth 10 points for a total of 50 points or approximately 20% of your final grade.
Need to get this course approved by your administration and PD Coordinator? Download the course description here.

Your Instructor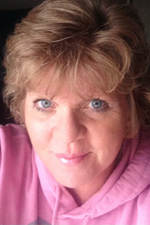 Jennifer has taught K-12 physical education for 12 years, including 5 years in adapted physical education. Earned NBCT in 2006. After earning her PhD in curriculum and instruction in physical education in 2014 from Arizona State University (ASU), she taught higher ed PETE and other kinesiology courses for six years at ASU, Texas A&M San Antonio, and Northern Arizona University (NAU). She is currently working as an adapted physical education specialist, preK-12, for Mesa Public Schools in Mesa, AZ. She has presented at SHAPE, Southwest district as well as our AZHPE state organization several years in a row.
Email: [email protected]